It's Women's Day tomorrow and it always makes me excited to share some part of my "secret life as a woman"...let's face it - we do it all! We balance kids, careers and partners with grace and style and I am inspired daily by my female friends and family!

Sometimes, though, it all feels a bit overwhelming and I often feel as if I need to re-balance and make time for the "important things". It is not always easy with four kids in the house, a busy photography business, blogging and researching! But here is what I do to (kind of) stay on track and to remind myself what is important when I wobble a bit on the tightrope...:
Date Nights: Just got stuck in a rut? Rather feel like chilling on the couch in your sweatpants? Well, Don and I make a point of doing date night on Thursdays. The kids have a ball with the babysitter (our date night is their pizza and movies night), and we go wine and dine at a good restaurant. This is my excuse for getting all dolled up - hair, makeup, nails, the works - seeing your husband's appreciative looks makes it all worth it. But honestly, do it for yourself too!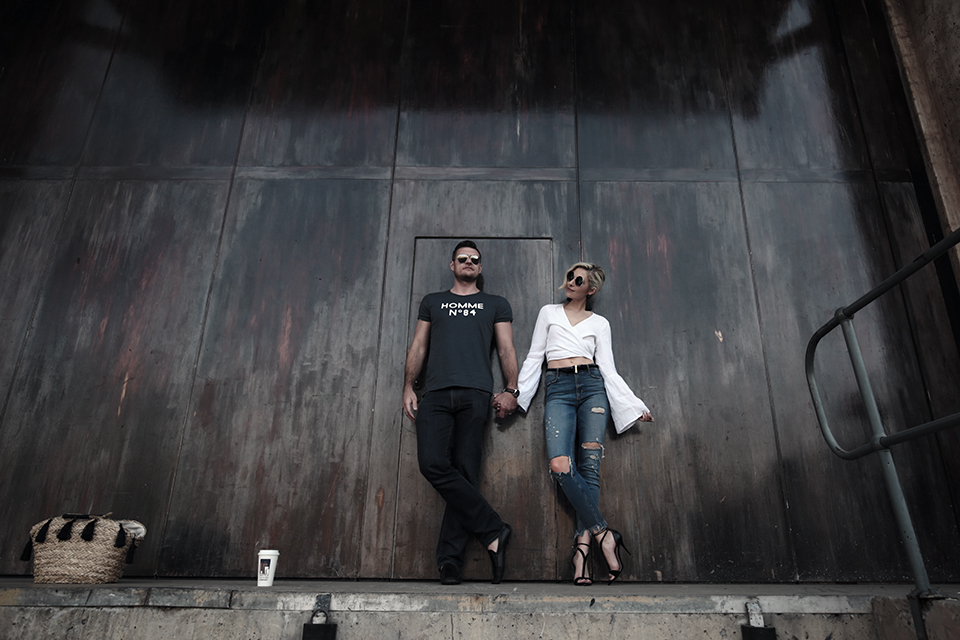 Mixing Business and Family: Wherever possible, I try to involve the kids in our shoots - be it in front or behind the camera, it is such a self-esteem booster when they get a "good job!" for taking a good shot or putting a cool outfit together. Luca also accompanies me to shoots these days as my "second photographer" and I think it has really developed his creativity.
Other times, we make sure to just switch phones off, put cameras away and be silly with the kids.
List-Making and Journaling: Whenever I feel hopelessly overwhelmed with lists in my head, I make a point of it to write it down. Deep breaths, cup of coffee and my "Weekly Planner". I also have a notebook (this one is from Typo) just for doodling and writing down inspiration and ideas.
No Comparisons Please: This is a hard task...especially these days with social media everywhere; perfect outfits, bodies and lives. Seems like some women just have it all, right? Just keep in mind, that you never see the whole picture and that no one has a perfect life. So instead of striving for perfection, I am motivated to settle for excellence and the knowledge that I've done my best.